First Republic Bank $100 Billion Plunge In Deposits
Another Bank Bites The Dust !!!
These bank failures seem to be coming once a week now. The Fed may not be able to continue with the BailOuts.
"We experienced unprecedented deposit outflows," said the First Republic Bank CFO on Monday. The news had just hit that First Republic suffered a massive $100 billion plunge in deposits in the aftermath of the meltdown of Silicon Valley Bank.
This shaved 50% off First Republic shares on Tuesday, down to the $8 range. Today FRB plummeted another 30% to under $6 per share, valuing the business at a $1 billion market cap. That's smaller than many of Arc's fintech banking peers… And keep in mind that FRB stock was near $150 a share in February, at $115 in early March—and down to $12 by March 20, post-SVB.
First Republic already had taken a $30 billion bailout from J.P. Morgan Chase and other giants, in the wake of the collapse of SVB and then Signature BankSBNY -25.8%, and the rescue of Credit Suisse by UBS Group.
Inflation Eating Your 401(k)?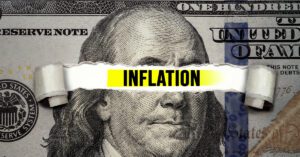 But with First Republic handing out billions to its panicky customers, where did all that money go?
My company is part of the fintech industry, and we benefited, sure: we gained tens of millions of dollars in new accounts to diversify across traditional banks. But we didn't gain billions.
Instead, the money went to Too Big To Fail Banks, and it is likely that a big pile of it went to J.P. Morgan Chase, in particular. Chase gained $37 billion in new deposits in the first quarter, a new quarterly record, up to $2.38 trillion total. This helped fuel a 25% rise in revenue to $38.35 billion and a 52% spike up in profit, to $12.62B.
In fact, Chase got bigger, even as deposits fell in the first quarter at CitigroupC +1.2%, Wells FargoWFC +0.2%, Charles Schwab Corp., and State StreetSTT +1.5% Corp., as cash left for higher rates elsewhere.
This is good for Jamie Dimon and Chase shareholders—and bad for the rest of us. The biggest banks often pay the lowest interest rates: Chase took in almost $21 billion more in interest income than it paid out to its customers in the first quarter; this edge was up like 50%.
The billions that fled First Republic were in excess of the FDIC guarantee of a maximum of $250,000 per bank account. Fintech companies are able to disperse a client's cash across guaranteed accounts at dozens of different banks. This results in reduced risk, a 4%+ return, and FDIC protection over $5 million per account.
And the FDIC didn't have to lift a finger. Yet, especially in a panic, customers are drawn to the most massive banks. The First Republic panic shows that the FDIC should take further steps to stop another bank run.
Raising the FDIC guarantee to a higher and healthier level would strengthen regional banks and spark more competition with the giants. But guaranteeing all accounts for all amounts would invite banks to take much wilder risks, knowing the government would bail out their customers even if the banks failed them. I did some research, and it turns out FDIC insurance on bank accounts, first at $20,000, doubled to $40,000 in 1974. It increased to $100,000 in 1980 amid roaring inflation and a banking crisis.
The old $100,000 guarantee went up to $250,000 in the financial crisis of 2008, when President George W. Bush signed an emergency law to raise it temporarily, for only a year; this was later extended to year-end 2013. In 2010, President Obama signed the Dodd-Frank Wall Street Reform and Consumer Protection Act, and the $250K guarantee was made permanent.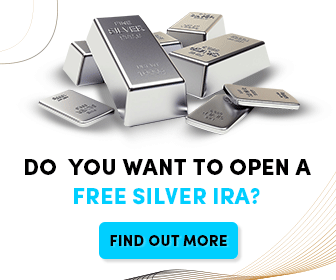 So, what is the right level of FDIC insurance?
The $40,000 limit in 1947 is the equivalent of almost $260,000 today, according to the U.S. Bureau of Labor Statistics inflation calculator, making the $250K limit reasonable. But leaving it there would do nothing to reduce a panic and strengthen regional banks.
If the FDIC were to raise the guarantee to $1 million per account, this would cover more than 90% of the 22.5 million business and commercial accounts at the nation's more than 5,100 banks. Another 1.5 million accounts have $1 million to $10 million on hand, and they could easily shield any amount beyond $1 million by splitting it up among multiple accounts, and I am certain the fintech industry would be eager to assist them.
An FDIC guarantee of $ 1 million—and no more—would cover the vast majority of accounts and make the regionals a stronger alternative to titans like Chase. Without breaking the bank.
I am a fintech entrepreneur on a mission to make finance and banking faster, better and more equitable.  I cover the disruptions impacting traditional
…
TOPLINE
Federal regulators are preparing to seize control of San Francisco-based First Republic Bank, according to multiple reports, as the institution appears on track for a possible collapse in one of the biggest banking busts in American history.
KEY FACTS
Reuters first reported Friday afternoon that the Federal Deposit Insurance Corporation is expected to swiftly take the bank under receivership, following a stock crash.
The share price for First Republic's stock declined some 43% on Friday alone to close at $3.51 following deep selloffs earlier this week—the stock is down around 98% from its 52-week high.
The FDIC has started reaching out for bids from potential buyers if it takes the bank under receivership, according to CNBC, which reported receivership is likely but there is still hope for an outcome that doesn't require the federal government seizing the bank.
The FDIC did not immediately respond to a request for comment from Forbes.
CRUCIAL QUOTE
"We are engaged in discussions with multiple parties about our strategic options while continuing to serve our clients," the bank said in a statement following reports of a potential seizure.

KEY BACKGROUND
First Republic—a regional bank largely supported by wealthy clients—has been reeling ever since similar institutions like Silicon Valley Bank and Signature Bank collapsed in mid-March, raising significant concerns among the American public about the stability of small- and mid-sized banks. The Biden Administration has repeatedly said there are no major red flags about the health of the financial sector, while there are no signs the nation's largest banks are in distress. First Republic appeared to be back on the right track last month after the four biggest U.S. banks—JPMorgan Chase, Bank of America, Citigroup and Wells Fargo—each made $5 billion deposits, leading to a short-lived stock recovery. But concerns about the bank's stability persisted, and significantly worsened this week after it reported just $104.5 billion in deposits during the first quarter—down 41% from the same period last year and falling well short of analysts' expectations of $136.7 billion in deposits.
FURTHER READING
First Republic Stock Crashes To All-Time Low As Biden Officials Reportedly Scramble To Save Bank (Forbes)
What Happened To Signature Bank? The Latest Bank Failure Marks Third Largest In History (Forbes)
First Republic Stock Crashes But Bounces Back As Big Banks Unveil $30 Billion Rescue Plan (Forbes)
I'm a news reporter for Forbes focused on national politics and other news of the day, such as social media trends, business and the war in Ukraine.